Totally dedicated to your total well-being.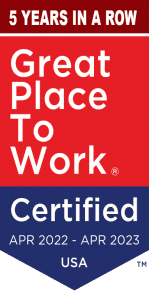 Experience a more intimate environment at Rockbridge Oaks, where team members have a closer level of connection with each resident. You'll benefit from the superior service, respect, trust, compassion and meaningful engagement that are at the core of our philosophy. To better serve you, the team here undergoes extensive training through Solvere Living, a leader in senior living that operates many of the country's most notable communities. We encourage you to visit the Solvere website to learn more about Solvere Living and its management team.
Day to day, we work to respect, anticipate and honor your wants and needs. If you require memory care, you appreciate the additional expertise that ensures life here always feels safe, secure and purposeful. In assisted living, you can select from anytime services that provide just the right amount of help, whenever you need it. And because nutrition is so vital to your health, you'll feast on culinary delights from an on-site chef who works with nutritionists and dieticians to accommodate your dietary restrictions and preferences — without sacrificing flavor.
Learn how to join our team today.