Experience Rockbridge Oaks' innovative programs the keep you connected.
Programs
Rockbridge Oaks was designed to encourage connection, socialization and movement throughout the community. Our programs for residents, supported by more than 650 hours of scientific development, create an invigorating culture through engagement, socialization and physical and mental stimulation. And, because residents and team members help to customize these programs, each of our events and activities are continually evolving and unique.
Technology
Rockbridge Oaks brings some of the most innovative technology-rich features and programs to senior living in Chattanooga. The advanced state-of-the-art technology on-site enhances residents' safety, connection, engagement and overall well-being.

Keep in touch, without having to jump through hoops to do it, with this convenient online wellness tool that lets you, your family and community team members:
Send regular messages regarding participation in classes and programs
Remind everyone about programming
Oversee attendance and engagement in scheduled programs to ensure members are actively involved every day in all four dimensions of wellness

Rest easy knowing that this state-of-the-art electronic security system is on the job, making paper sign-in books and other outdated protocols a thing of the past. Elements of this system make it simple for our community to:
Accurately monitor visitor sign-in
Authenticate vendor credentials, such as background screenings
Manage health symptom screening logs, including recording temperature of team members and visitors

See how easy it is for you and your family to stay connected with this video messaging app that lets you communicate like nothing else can. You'll find that it's also a great tool to help family members and our team members get to know each other better and keep in touch.


Experience the meaningful moments made possible with sound. Eversound audio technology enables those living with a hearing impairment to attend and participate in events like bingo, concerts and more.

Wellness
Our goal, as an assisted living and memory care community in Chattanooga, TN, is to keep you connected and moving. Our Salus™ (Latin for "well-being") wellness philosophy includes our Four Components of Wellness, created to engage residents' lives as a whole. This approach is also implemented in our Valeo™ (Latin for "to thrive") memory care programming, designed to respect and preserve the legacy of residents.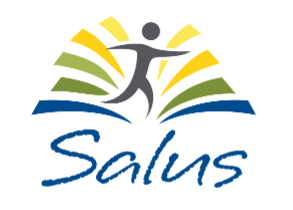 Salus by Solvere is a holistic wellness platform on which all programming for the senior living community is based. Like all of our programs, Salus begins with truly learning who you are and what you treasure. The Salus philosophy is integrated throughout every aspect of life here, so you'll enjoy an abundance of programs, events and fascinating ways to connect with your neighbors and our team members.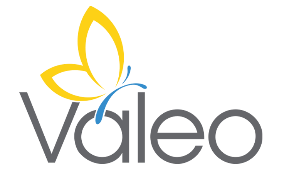 In the secured Valeo memory care neighborhood, residents and their families enjoy a sense of community where the team is focused on maximizing the abilities of those living with memory impairment in a comfortable and safe environment that feels like home. Valeo is much more than a program – it's integrated into every aspect of care and service.

Check out everything our fitness center and exercise classes have to offer and prepare to be amazed. You'll discover innovative exercise equipment designed to help you excel in your daily activities, improve functional strength and balance, avoid injuries and prevent muscle atrophy.

Feel empowered with medical technology that safeguards your electronic health records — including medications and evaluations — while ensuring that you, your physician and community team members have all the information necessary to develop and maintain your comprehensive care plan.

Discover how exciting a holistic approach to brain health can be when it includes entertaining cognitive stimulation and truly active engagement. Led by our trained and certified team, FitMinds focuses on:
Facts about the brain and aging well
Brain exercises to improve memory, critical thinking and other areas of cognition
Food and nutrition tips for good brain health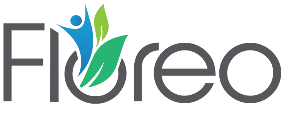 The Floreo Club (Latin for "to flourish") is designed specifically to minimize symptoms and delay the progression of memory loss. The programs, exercises and structure that the Floreo Club offers benefits those that want to stave off dementia and remain as independent as possible for as long as possible. And, like everything we do, Floreo reflects — and respects — the story of each person's life.