Life is good. It's a wonderful journey, a collection of moments in time that create our legacy. A long life is a treasure chest of precious memories — falling in love, seeing the world, marriage, starting a family, launching a great career, and spending time with friends. We live. We love. We have amazing experiences. Life is definitely good and our philosophy at Rockbridge Oaks is built upon the foundation and our belief that life should always be good, even when we need a little help.
What Are Assisted Living Communities?
Modern assisted living in Chattanooga, TN is independence with support when and if you need it. Today's assisted living communities offer high-end apartments for people who need support, sometimes with daily living or medication, mobility, dining, housekeeping services, or daily hygiene care. At Rockbridge Oaks, we believe customization is key, that's why we get to know residents before they even move in, so we understand who they are, how they like to live, and what their specific needs are. This helps our team to tailor each resident's experience to their lifestyle, to provide for them as they need.
Assisted living communities are certainly not all the same, so do the research to make sure you're getting the quality you desire and deserve. Our dedicated team members at Rockbridge Oaks are here to help answer any questions you may have to help along the journey.
Be Proactive, Not Reactive!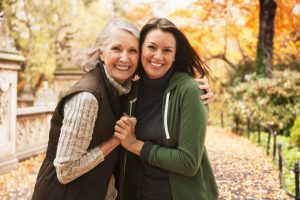 The year was 1907 when a British cavalry officer and author named, Robert Baden-Powell established a motto, and a movement, that would impact the lives of millions. The movement — the Boys Scouts. The motto: "Be Prepared." Now more than one hundred years later, it's still a motto with meaning that we should all follow. Life can be unpredictable, and critical health issues can arise without warning, especially when someone has lived a long life. Being prepared is the best strategy, and that means being prepared for the unexpected. When we're prepared we can be proactive more often than reactive. If a medical emergency happens, such as a stroke or sudden-onset Alzheimer's, it can create a situation in which important decisions must be made immediately. So, if we've considered as many possible scenarios as we can, and proactively implemented plans for those scenarios, that usually yields better results!
4 Steps to Prepare for Assisted Living
Getting your family's affairs in order, in advance, and having a plan in place for multiple scenarios will bring you peace of mind. Here's a few of the many and varied things you'll want to consider.
1. Research Assisted Living Communities and Care Options
It's important to thoroughly research assisted living communities as they are certainly NOT equal. Some assisted living communities may not have the specially-trained team members that you are seeking. Some may be outdated architecturally, in need of a remodel or rebuild. And some may have not updated their medical or safety protocols which could put your family member at risk if there is an emergency! It's critical that you choose an assisted living community in Chattanooga, TN that meets ALL your expectations, not just a few.
2. Legal Decisions
Work with your attorney to set up advance directives for healthcare decisions, as well as financial decisions. If a medical emergency happens, you'll have a plan ready to go.
3. Establish Your Team
If a medical emergency happens, or if dementia has progressed making assisted living with memory care a necessity, or if your loved family member needs daily assistance, you'll likely want to know who's going to be on your team. Family members are unique; some are born caregivers and others are not. If your mom or dad needs assistance with daily living, it can be a heavy load for someone who already has a career, kids, and a full life of their own. Having a conversation in advance with key family members and knowing who'll be ready to help if a situation develops will put your mind at ease.
4. Costs of Assisted Living
The cost of assisted living varies of course, but the average cost in the US is about $4,500 per month and assisted living in Chattanooga TN, averages around $4,220. We know that making good financial decisions is important to you, and that's why we provide more benefits per dollar than most other assisted living communities. At Rockbridge Oaks, our pricing for Assisted Living starts at $3,950, without skimping on our first-class quality. We offer multiple high-end apartment options that include studios, one-bedrooms, and even two-bedrooms. And our wellness packages start at just $500, and they're tailored to a resident's personal and medical needs.
The Perks of Assisted Living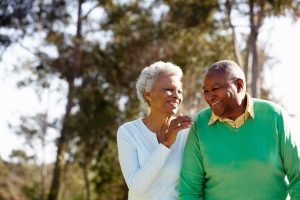 Assisted living is just simply… living. Imagine if you inherited $25 million, you'd probably hire assistants to help make your life easier, so you could focus on what YOU want to do more hours of the day. Assisted living is that, for the rest of us. When it comes to assisted living in Chattanooga, TN, Rockbridge Oaks offers the care and lifestyle of your choice.
Assisted living, like Rockbridge Oaks is a community that offers you the support you need without intruding on your independence. Assisted living can help with any need you have from medical to personal, and at Rockbridge Oaks, we provide many more options on top of simply meeting daily needs. We provide health and fitness programs, socialization opportunities, signature engagement programs that stimulate the mind and increase cognitive function, supervised travel opportunities, arts and music programs, and so much more. Everything we do is designed to promote good health and happiness, while respecting your life, your independence, and honoring your legacy!
Doing Your Research: Finding the Best Assisted Living Community!
There's a lot of options for seniors and those who need assistance, and the right option for your family will depend on the specific needs of the family member who requires assistance. Will they need a nursing facility with a full staff of medical professionals on site, or would a senior living community with skilled team members and 24/7 medical access be more appropriate? From respite care to assisted living, memory care to home care, you have a lot to consider regarding assisted living in Chattanooga, TN. Download our free Rockbridge Oaks Value Comparison Sheet to help understand what you are looking for and what you are getting for the value. Talk to your mom or dad, grandmother or grandfather, while they're healthy and find out what they want. After all, it's their life and they should be the ones to make those decisions whenever possible.
At Rockbridge Oaks, our goal is to be the best. Our programs, architecture, grounds, and daily life here are a cut above the competition. We promote making connections, empowering residents with socialization and physical programs that have been scientifically-proven to decrease health risks, and we create challenging opportunities that stimulate the brain and increase cognitive functioning. And everything we provide is customized to residents' individual needs. Learn more about our signature programs and how they can help your love one thrive by clicking the link here.
When you're ready to consider assisted living, we look forward to talking with you. Fill out a form to get in touch or call us today at (423) 558-2000 to schedule a tour and see why residents want to call Rockbridge Oaks 'home.'